Roster
Kevin "PointBlank" Williamson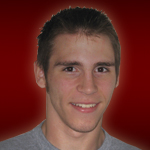 | | |
| --- | --- |
| Full Name: | Kevin Williamson |
| Alias: | PointBlank |
| Age: | 33 |
| Country: | |
| Hometown: | Vienna, Virginia |
| Website: | |
| MSN: | |
| AIM: | |
GAMING INFORMATION
| | |
| --- | --- |
| SteamID: | 0:1:986610 |
| Config File: | Not Uploaded |
| OS: | Windows 7 64Bit |
| Hard Drive: | 500 GB |
| CPU: | Core i7 920 130W Quad-Core 2.6 GHz |
| Graphics Card: | NVIDIA GeForce GTX 650 2GB |
| Sound Card: | Realtek AC |
| Memory: | 12 GB |
| Monitor: | 27" ASUS VE278Q |
| Mouse: | Logitech "Click!" Optical |
| MousePad: | Standard (x2) |
| Headphones: | Turtle Beach Ear Force X12 |
| Keyboard: | Microsoft Standard PS/2 |
MEMBER BIOGRAPHY
I've been playing games almost my entire life. I first started out playing DOOM 1&2 when I was about 4 or 5 years old. I then played other games along the same lines such as Heretic, Hexen, and DukeNukem 3D.

I was first introduced to Counter-Strike by my brother, BlueHaze, while it was already in 1.6 version. Shortly after playing, I came across Scoutzknivez and was instantly hooked.

The first and only scoutzknivez server I played on before I was in tU was the Chickasaw ScoutzKnivez server. I introduced BlueHaze shortly thereafter to Scoutzknivez. From that server, I encountered the likes of current members PSC, rawb, and tum. And as they say, the rest is history.

I joined tU back in early 2004 and was recruited by PSC before he and most other players knew I was BlueHaze's brother.